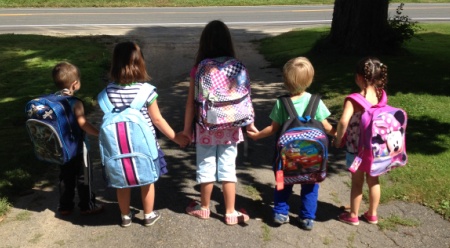 The United Way is once again conducting its Back to School Clothes for Kids  drive in collaboration with the Canaan Childcare Center to provide new clothes and school supplies to children in the Region One School District. Last year 50 kids benefited from the program, and this year we are determined to provide even more children with all the tools they need to succeed. Donations can be mailed to the United Way at P.O. Box 1001, Torrington, CT 06790. Supplies can also be delivered to the United Way office, 333 Kennedy Drive, Suite R101, Torrington, or the Canaan Child Care Center, 20 Whiting Drive, Canaan.
If you would like to sponsor a child then you will have the satisfaction of personally picking out what that child will receive according to a list of size and preference information which we will provide!
For more information on how to be a sponsor, or for any other additional information, click on the photo below to check out our flyer.